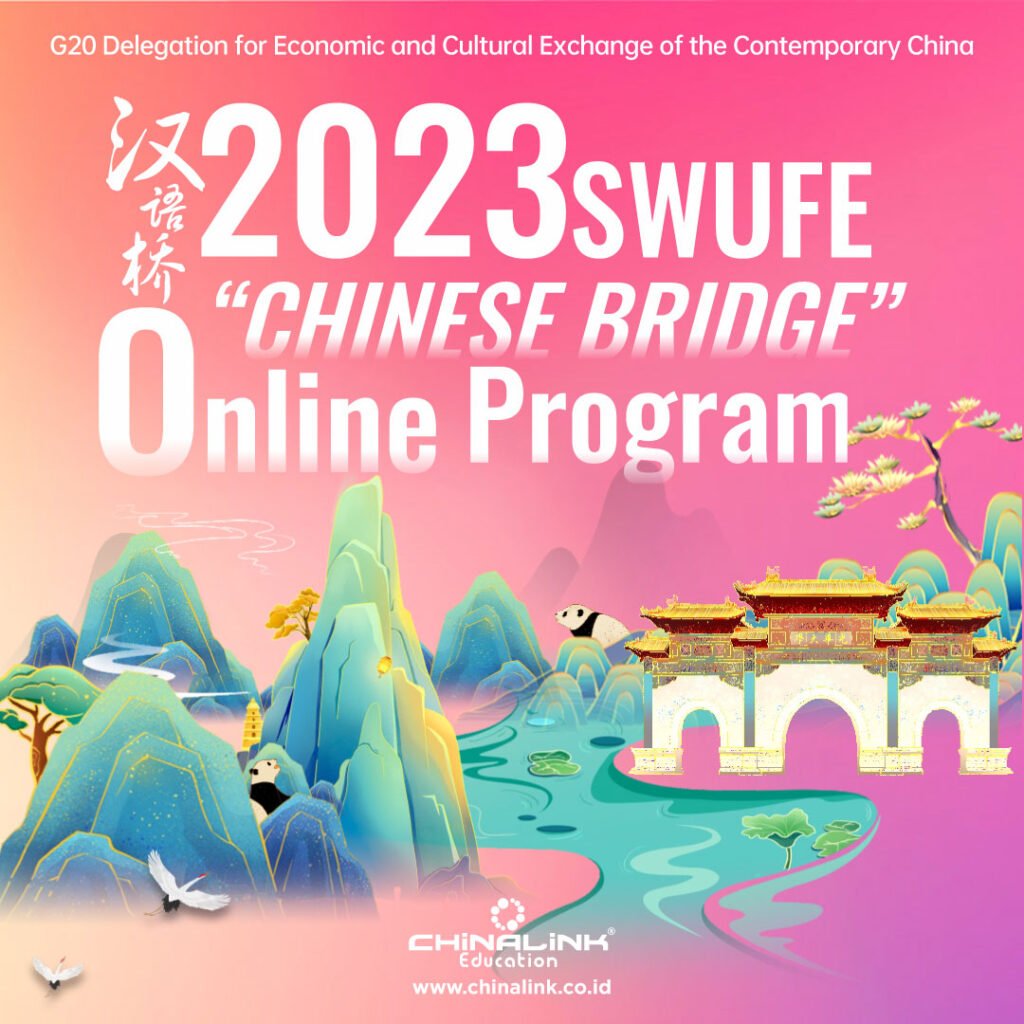 Good news! 2023 "Chinese Bridge" Online Program hosted by CLEC and undertaken by SWUFE is coming soon! This program is for foreigners. You are cordially invited to join us! Let us experience the splendid moments together.
HIGHLIGHTS
Any Chinese Levels
Live-streaming Classes + Online Activities + Video Courses+ Online Tutoring
Chinese language courses + Chinese cultural classes
SWUFE Professional Teachers in teaching Chinese as a foreign language Friendship
E-Certificates of Completion
PROGRAM PERIOD
July 24 – August 4, 2023(2 Weeks)
Any updates will be notified by email before the program starts.
ABOUT PROGRAM
SWUFE "Chinese Bridge" Delegation Online Program is unfolded, in Chengdu, one of China's happiest cities, and also the home of pandas. You will learn language courses based on your Chinese levels, such as General Chinese, HSK&HSKK knowledge and Business Chinese. You will also experience several sites of Chengdu through our camera lens: wearing Chinese traditional costumes to visit the former residence of a famous Chinese ancient poet—Du Fu's Thatched Cottage; an online trip to experience Chengdu's modern urbanism and historical weight. Video courses such as visiting Chengdu Panda Base and experiencing traditional Chinese medical science will also be presented.
APPLICATION
Please apply before July 15, 2023. First Come, First Served. Information WhatsApp 0877 8099 1118